I read online that "planning your wedding should be a fun and rewarding experience". Huh? Not in this part of the world I guess.
With Nigeria parents inviting at least a 100 guests to your already planned 250 guests, the endless traditional list? The 10 months of compulsory counseling classes? I am very intrigued by how you can achieve the "fun" part.
Let's not even mention our village people or uncles who would be pulling stunts like demon-possessed wizards – talmbout "FUN"
Amidst these entire "traumatic experience", you are still saddled with the herculean task of choosing the perfect colors for your wedding. Because let's face it, we all want the event to look beautiful that day and in our picture gallery. No-one wants to look like their experience.
Most people are completely at a loss how to go about this so they just easily use their best colors while others just reuse colors they've seen other wedding planners use.
This option is not the best. For instance, my friend's best colors are black, brown and purple. And she wanted "something unique that is all over the place".
While you are planning, decide on a wedding theme, this can help you immensely narrow down your options and aid the entire plan.
Secondly, make sure your colors cover not just the asoebi colors or the color of the day but and the bridesmaids, groomsmen, hall, cake and other colors…these other colors are as important as the asoebi colors.
Note that it is also very okay to use different hues of the same colors all through or you can mix up colors that complement each other.
Here are some wedding color combinations that can really work well together.
Peach, Green, Gold
MOCK-UP
Pink, Silver/Grey
MOCK_UP
Green, White, Yellow
MOCK_UP
Champagne Gold, Burgundy, Grey
MOCK_UP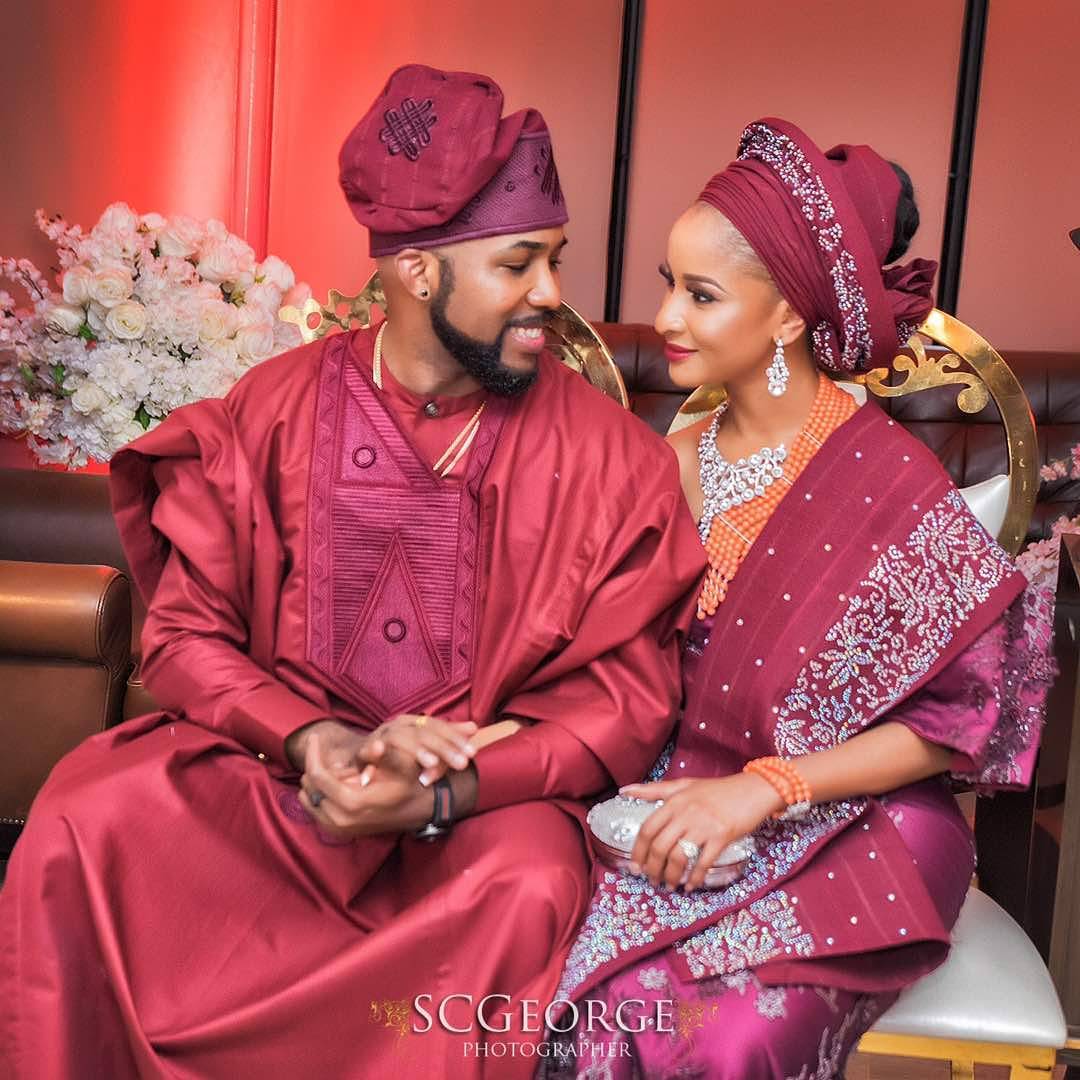 White, Gold, Beige, Orange
MOCK_UP
Purple, Lilac, Yellow
MOCK_UP

Bonus Colours
White, Red, Blue, Gold
Grey, Black, White
Onion, Silver, Pink
Turquoise, Red, Gold
What do you think?
While we are on this matter, dear intending brides, save yourself the stress of buying and re-selling different asoebi to different groups (choir members, ushers, colleagues, yard people, ex-boyfriends etc) in the bid to make quick money.
You will only end up having so many colors on that day and your wedding looking like a disorganized carnival. Then above all, you will be in debt, cos you will end up selling asoebi on credit.
Chose the color of the day and leave the rest, please.
Finally, be creative in your choice of colours, go online to get more colour ideas, ask questions from a friend or a professional if colors/fashion is not really your strong point (no shame in that), discuss your choices with your partner cos you owe it to yourself to be happy on that big day!
Or consult House of Royalty on +234 814 072 2343 for all your Wedding Fabrics | Colors | Designs, and Attire. 
Drop a comment in the comment section.